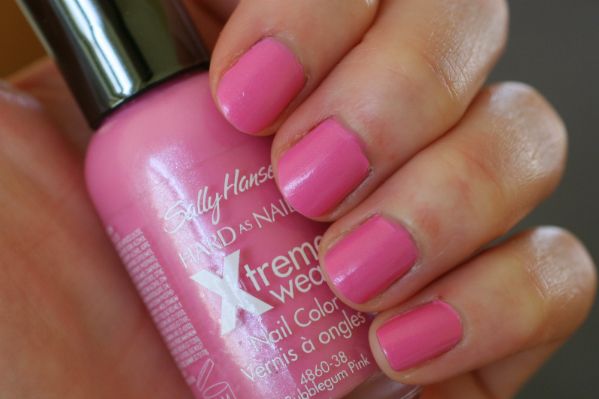 Bubblegum Pink is just that - a bright pink colour but this one is a blue toned pink with a very subtle shimmer to it. I really love this nail polish, I love the colour, it applied really nicely, was completely opaque in two coats and I was also pretty impressed with its longevity too. It's also a perfect colour for spring and summer.
I wish the Xtreme range was more readily avialable in the UK!
Have you tried any of the polishes from this range?