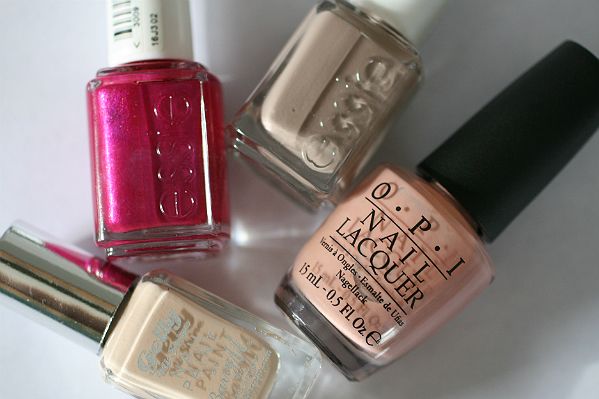 Hey guys! I'm doing something a little different today and instead of a NOTD post showing you the single nail polish I'm wearing, I thought I would share with you the polishes that wore over the course of the week!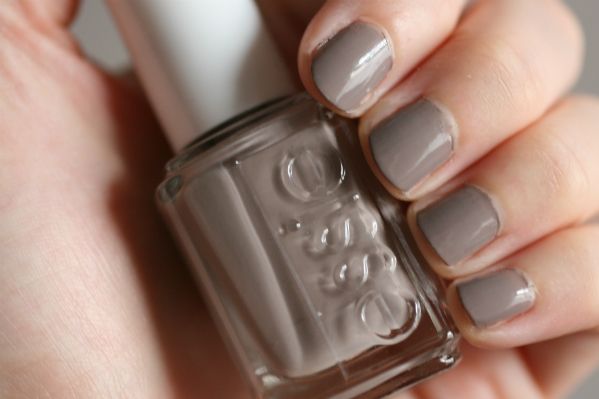 First is Essie's 'Miss Fancy Pants' which as you can see is a grey/taupe colour. I love the Essie polishes that come with the wider brush because they make applying the polish so much easier and neater (I find). I'm not sure how in love I am with the colour of this one though, I don't really find myself looking down at my nails an loving it whenever I have it on.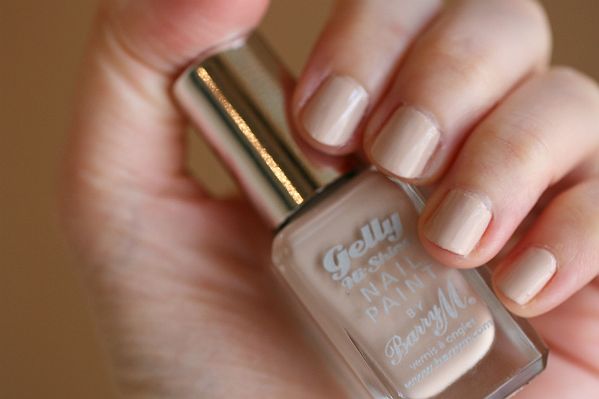 Then was 'Lychee' from the Barry M Hi-Shine Gelly collection. I don't know about you but I find milky/pastel colours like this hard and streaky to apply and usually don't like how they look around the edges of the fingernail but overall I thought this one dried pretty smoothly. I'm not sure how shiny I would say this is though, definitely no more shiny than any of my other polishes.
Then was 'Jamaica Me Crazy' by Essie. I really like this polish (not sure I can say the picture does it much justice). It's a deep magenta/purple colour with a pretty shimmer running through it.
Click here for another look at this polish
.
Finally is OPI's 'Tickle My France-y' which is a new polish in my collection but one I can already tell is going to be one of my go to colours which I reach for when I want something on my nails but can't decide what. As you can tell from the picture it dries darker on the nail (I have two coats on) than it looks in the bottle, I kind of wish it didn't and stayed more true to the colour you see but I still really like it either way.
Seems like I had a thing for nudes this time around but what have you been wearing this week?

Twitter | Pinterest | Instagram