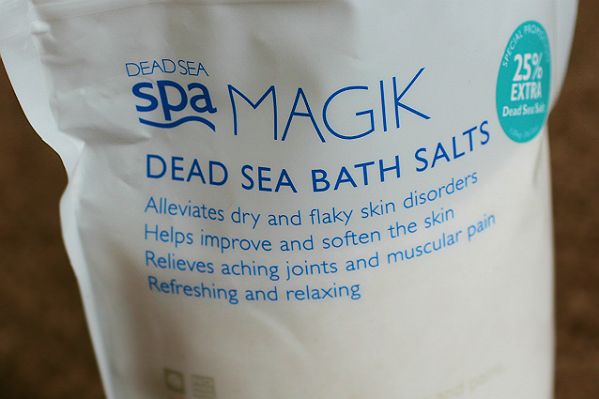 Since I have started to work out more often recently, I inevitably seem to have constantly sore muscles in some part of my body or the other and particularly, sore knees. So I decided I would try Epsom Salts because I know they are meant to be good for sore muscles and joints and thought maybe this would help with the soreness I feel after I work out. My problem was that I wasn't sure where to actually get any Epsom Salts but then between deciding I wanted some and actually researching where I could pick some up, I was in Debenhams and just happened spot these bath salts from Dead Sea Spa Magik.
Dead Sea Spa Magik is a brand that I have used once before and liked, so I decided to try their version instead. I bought the 1kg bag for £5.50 which I didn't think was too pricey but there was also a smaller bag for £3.50 if you'd be more interested in that. As you can see above, you literally just sprinkle a handful of the salts into your bath and soak depending on exactly what you're using the salts for. I am a little confused about the amount you should use for aching joints and muscles though.. I've just been adding a couple of handfuls to my bath while its running but I have no idea if that is right. I was a bit worried that the salts would all be at the bottom of my bath and be annoying but by the time the bath has finished running and you get in, all the salts are dissolved and I didn't feel any. I was hoping the salts would be scented but they literally just smell like salt, although you can't smell them at all once they're in your bath water.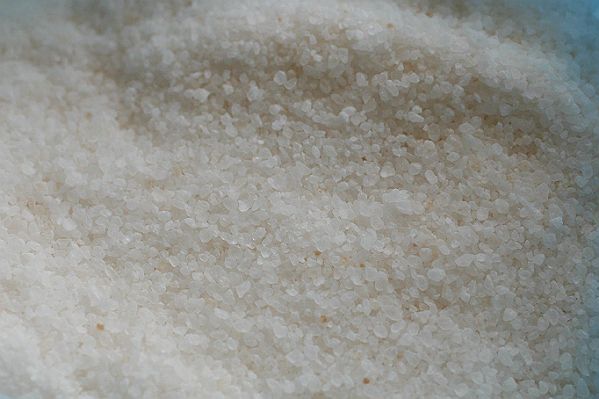 I find that this is the type of product where it's hard to tell how effective it actually is because I have no way of knowing how achy I would or wouldn't have been had I not used the salts. I haven't noticed much difference though (although, who knows if two handfuls is actually the amount I should be using?) in how much I ache after a work out but I have found that these salts leave my skin feeling incredibly soft and smooth which is a nice result all on its own.
Have you tried these bath salts? What did you think? They have sparked my interest into the Dead Sea Spa Magik brand! You can also buy their products in Holland and Barrett.