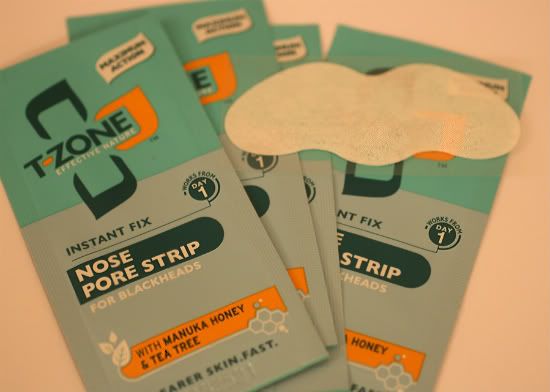 I remember using these many years ago and even though I decided back then that they don't work I've been wanting to try them again. So, when I saw them on sale in Tesco for £1.95 I decided to give them another chance (although, later when checking my receipt it turns out they didn't come up as being on sale and I was charged the full price for them which is £3.00 for six strips).
To use them, you just fully wet the are area around your nose with water, press the strip on to your skin, leave for 10 minutes and then peel off.
My skin looked no different after using them, they left a sticky, hard residue on your skin, it kind of hurts to peel them off and they just do not work. I'm so disappointed with this product. Of course I didn't expect these strips to work miracles on my skin but I expected them to at least do something! Instead I was just left feeling like I had just wasted 10 minutes of my time.
Have you tried this product? Do you like them more than I do?