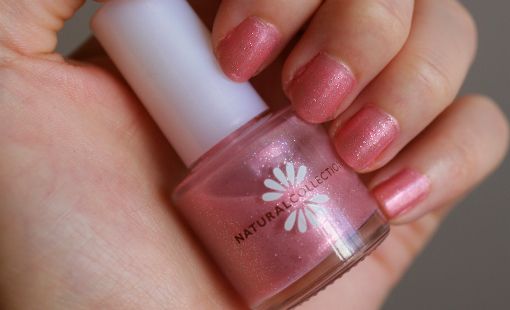 Today's Nail of the day is Natural Collection's 'Shimmer Pink'. I have a few Natural Collection polishes and I have to say, I really like them! They're cheap, they have nice colours and they apply nicely.
Shimmer Pink is a pink based polish with silver micro glitter in it. This is such an easy and simple colour to wear but the glitter just gives it that extra little something. This one is a little sheer (pictured is four coats) but I was pleased with how it ended up, so for once I didn't mind having to layer it on.
Natural Collection polishes are available in Boots for £1.89.
Do you own any Natural Collection polishes?