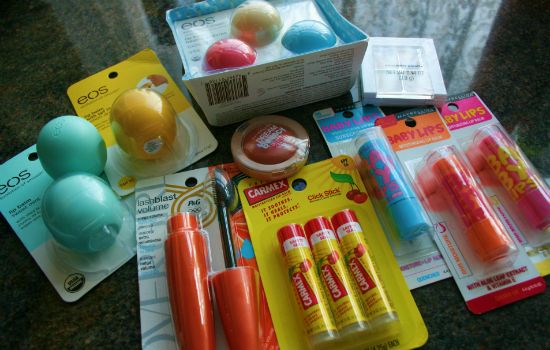 I feel like calling this a 'US Haul' is cheating in a way because I haven't actually been to the US since last year. Instead, the boy went to Target for me with a list of things I gave him and then mailed them over to me.
A couple of these things are actually gifts for people (which is why there are so many lip balms). I actually asked him to pick up another Dream Bouncy Blush for me too but when I received it, it had been opened so I don't think I'm going to use it and for that reason, didn't include it in the picture. We can't get the twisty stick version of the cherry Carmex in the UK, so I asked him to get some of those for me and he told me that these only cost $1, that's around 62p!
EOS lip balms in sweet mint and lemon drop
CoverGirl lash blast volume mascara
Maybelline dream bouncy blush in coffee cake
Carmex cherry lip balm
Maybelline Baby lips in cherry me, quenched and pink punch
Sonia Kashuk hidden agenda concealer palette
EOS Alice in Wonderland trio
What would be the first products you would grab from America?