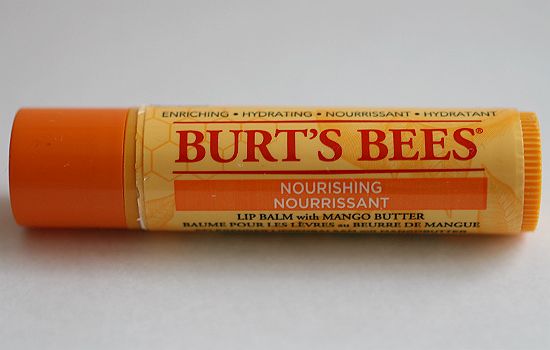 I've been a fan of Burt's bees for a few years now and when I heard that they do a mango lip balm, I instantly wanted to try it. A few days after hearing about it, I received a trio gift set of their balms for my birthday and one of them happened to be the mango one!
If you've used the original Burt's bees balm then you'll know they have the minty, tingly feeling to them when they're on your lips but this one doesn't at all, it's just a smooth, hydrating, clear lip balm which has a hint of mango to it. I personally would like the mango to be a bit stronger but if you're someone who doesn't like strong/overpowering scents then you will like this.
I was given this at the end of October and I'm already almost half way through it because I like it and have been using it so much!
Have you tried this lip balm?
Do you like Burt's Bees products?