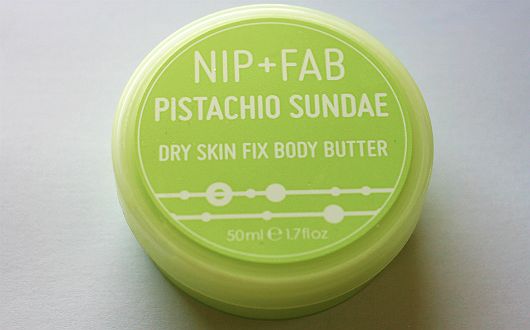 Nip + Fab isn't a brand I know very much about but I heard about this body butter a while back and was intrigued by it. Firstly by the colour of it and secondly by the fact that it's pistachio and I really was curious to see what it smelt like. It has a very strong, indulgent smell, the kind of smell that makes you want to eat it. I do really like the smell but I think it could be pretty sickly if you were to use this all over your body (I only using it on my legs).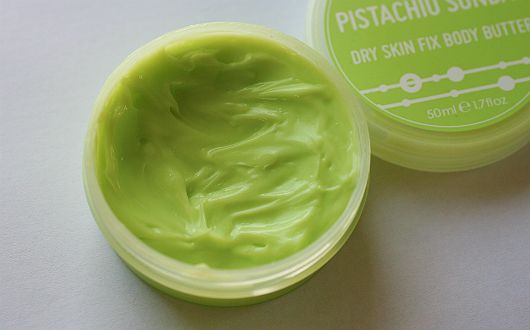 I'm always on the look out for hand creams and body lotions that dry really quickly because I hate the sticky feeling they leave on your skin and was hoping this wouldn't disappoint me and be one of those and it definitely isn't, I was really surprised at how quickly this dries and that my legs weren't left feeling greasy or sticky. The thick green lotion blends into your skin really nicely.
I noticed they do a couple of other scents in their body butter range which I will definitely also pick up and try to see if they are as indulgent as this one.
This 50ml pot of body butter is the mini version which is sold in Boots for £2.95 (they also do a larger pot).
Have you tried this body butter or anything else by Nip + Fab?