Hello, hello! I just spent the past weekend up in Scotland for a wedding.. We had beautiful hot and sunny weather while we were there and also got to visit Loch Lomond, which as you can see from the above picture is absolutely beautiful! Anyway, I thought I would share the make-up that I took with you!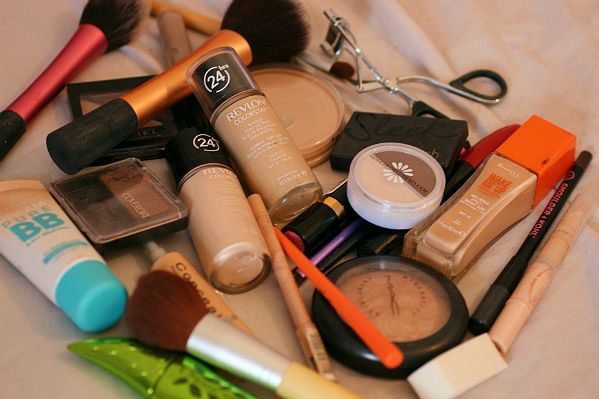 I was pretty tight on space so tried to condense what I took with me compared to what is normally in my make up bag and even though I kept a few things out, I still didn't end up using all the the things I took with me. I took the Seventeen Doll'd Up mascara in brown for the daytime since I like a more natural look along with the Rimmel nude eyeliner pencil and then switched them both out for the black Oraganic Wear mascara from Physicians Formula and brown eyeliner pencil from Soap and Glory for the reception. I also took with me my first Revlon lipstick that I've tried in 'Pink in the Afternoon' and so far I really like it!
What are you make up essentials when you travel?