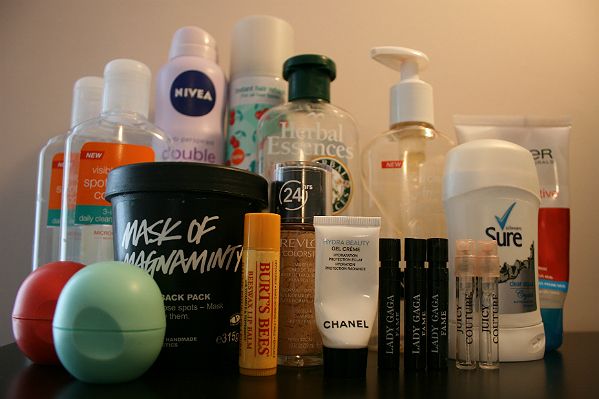 Okay, before I start I have a confession to make: I did not in fact finish the Mask of Maganminty face and back pack. Well I did finish it but I've already included that in empties post and I'm not sure how it's ended up in another one. By the time I realised I've already included it in a post, I had thrown away all the other empty products and it was too late to take another photograpgh. So there's that and lets move on on with some of the products I did in fact finish recently..
I finished two of the EOS lipbalms in summer fruits and mint. I love these lip balms, they do what they're supposed to do but the packing just isn't functional. I like to carry a lip balm around with me in my purse since most of the time this is all I take out with me but these are just far too big.. Which leads me on to the Burt's Bees lipbalm, a balm that does fit in my purse and which has been one of my favourites for a long time now.
I'm always in two minds about whether or not to include deodorant in these empties posts but the two I finished up recently are two that I really liked and I'm pretty hard to please when it comes to deodorant. The
Nivea double effect
in violet senses smells really good and I liked the
Sure crystals deodorant
because it comes in the stick form which is a type of deodorant I've been enjoying using lately.
I also had to include the
Herbal Essences shampoo
in chamomile because of the smell. This stuff smells amazing.
What have you used up recently?