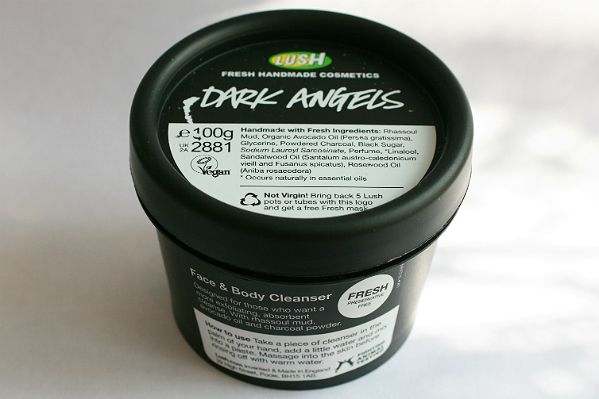 After looking at it almost every time every time I've been into a Lush over the last few months, I decided to finally pick up the Dark Angels face & body cleanser.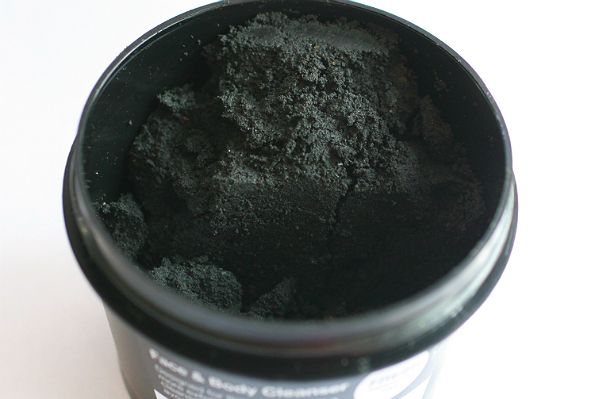 The cleanser smells like mud (not surprising since it contains mud) which at first, I found a bit off-putting but I was willing to look past that if the product itself worked well. Which for me, it didn't..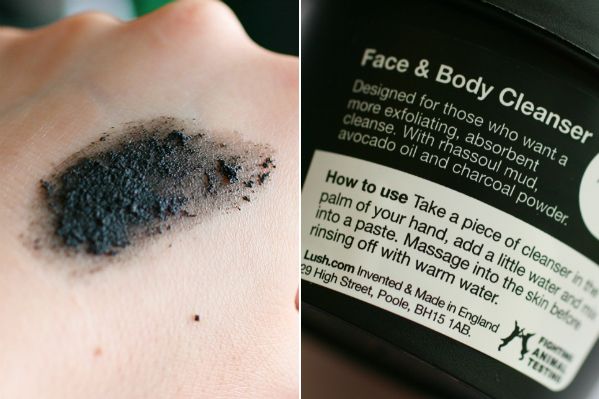 Directions tell you to mix the mud/charcoal mixture with water to form a paste and then apply it to your skin. It was easy enough to apply and I found it spread out across my skin nicely but it dries incredibly quickly, so if you want to add more to a certain area of your face, the rest underneath is already dry. I then rinsed it off like I would any other face cleanser/product and looked in the mirror to make sure it was all gone. I found that it had sunk into all of the pores on my face making them look huge and dirty (keep in mind this is a black coloured product) and that I had a pretty big black streak along my jaw and up to my cheek. So, overall it left my face looking dirty and dull. I tried to wipe it off with a wash cloth to no avail and it this point I was worried it had stained my skin! I decided to completely re-wash my face with my normal cleanser and luckily it removed it all.
So, pretty disappointing. I guess this would be okay if you are someone who always double cleanses but I wouldn't recommend this if you don't. Now I really wish I had just ask for a sample of this one before I went straight ahead and bought it!
I gave half of it to my sister to try and she found the same thing happened to her, so I would love to hear if anyone had the same experience with it as we did..?

Twitter | Pinterest | Instagram