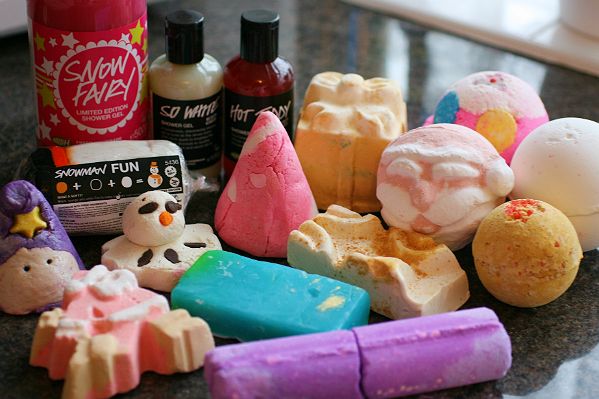 To say I wasn't excited about the Lush Halloween/Christmas releases would be a lie and a pretty big one at that. I have been SO excited and I'm not really sure why. So of course I went into my local Lush the day they were released to pick up the few things I knew I definitely wanted, I then made an order online for some of the items I wish I had picked up but didn't and I then went back into the store this week to get yet more (and would like to point out that I still would like to get the Halloween Pumpkin bubblebar, Lord of Misrule bathbomb and Snow Angel bath melt, eek).
Anyway, I thought I would share what I got!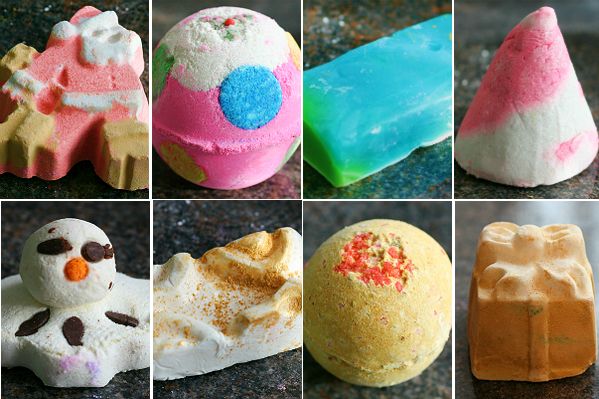 Top L-R: Dashing Santa bath bomb, Luxury Lush Pud bath bomb, Baked Alaska soap, Candy Mountain bubble bar
Bottom L-R: Melting Snowman bath melt, Snowcake soap, Cinders bath bomb, Golden Wonder bath bomb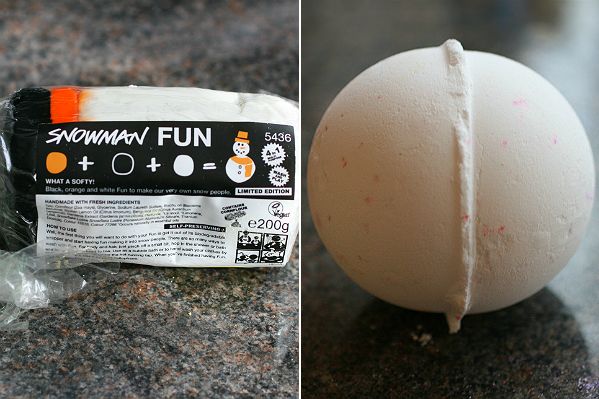 I couldn't resist the Snowman fun and on my second trip back into store, decided to grab one of the Snow White bath bombs.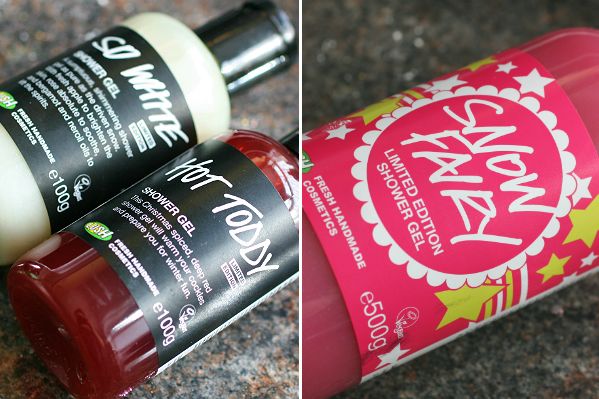 I made the mistake last year of only buying the smaller bottle of Snow Fairy, so I had to get the bigger bottle this time around. I did get the smaller bottles of both So White and Hot Toddy though since I haven't used them before..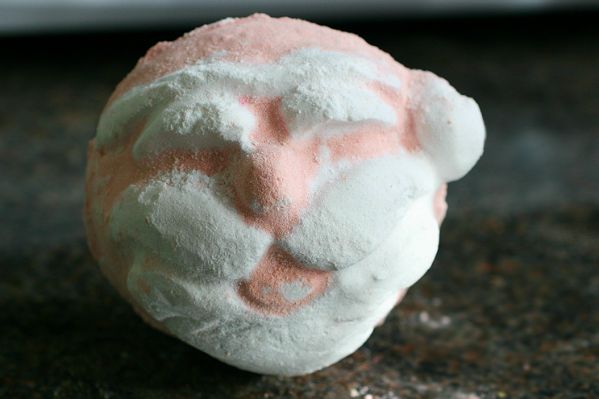 Speaking of Snow Fairy, I picked up one of the Father Christmas bath bombs since that along with Candy Mountain all have the same scent!
As for the Halloween collection I only picked up two things; Northern Lights bath bomb and the Wizard bubble bar. I ordered Northern Lights online and as you can see, it arrived broken which is a shame..
So that was my little haul of the Lush Halloween/Christmas goodies.
Have you picked anything up?

Bloglovin' | Twitter | Instagram