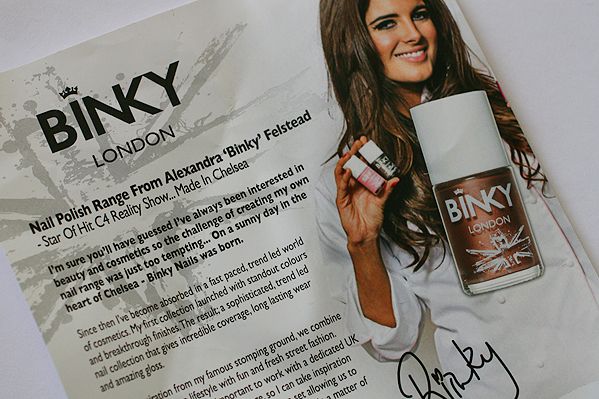 I've been a pretty big Made In Chelsea fan over the years and when I heard Binky had released her own range of make up products, I was pretty excited to try a few of them out.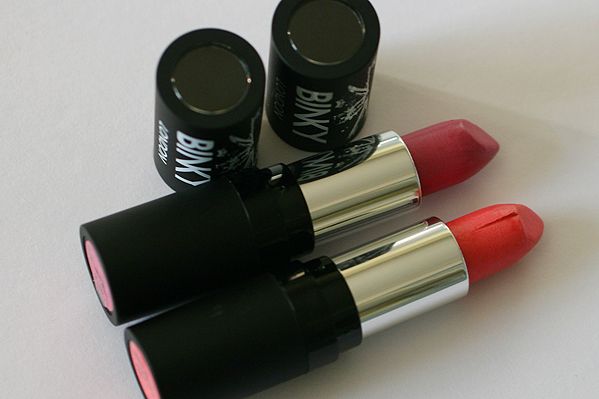 I chose two of the lipsticks in Pout and Bloom (although unfortunately, as you can see, Bloom is a little damaged) which are priced at £2.95* each. They're both soft, apply nicely and have a lot of pigmentation to them. Bloom has a little shimmer to it, so my favourite is definitely Pout; which is a more pinkish nude colour.
I was really excited to try out the mascara (priced again at £2.95*). The wand comes with a big brush, fiber bristles and the mascara has a rather wet formula. I personally like very natural looking, fluttery eye lashes and this is absolutely perfect to get that effect. You need to work with it a bit to build it up if you like thicker lashes but I really liked how this left mine looking.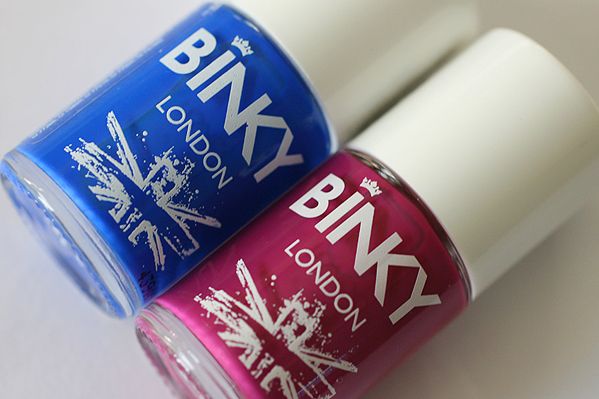 I also got two polishes in Cobalt and Purple. They are again £2.95* (although not everything in the Binky range is this price) and come with the wide brushes which I tend to really like on polish applicators. They are a pretty thick formula and both of these polishes are super opaque and I was really impressed with how they applied. Cobalt is an absolutely gorgeous bright pop of blue on your nails and will be perfect for summer! I'd be interested in trying out some other polishes in the range to see if they are all as good as these two.
The range is super affordable and I was really impressed with the packaging, which puts me in mind of the Rimmel London packaging and Models Own polish bottles. I love that she has also included the little flag too!
Have you tried anything from Binky London?