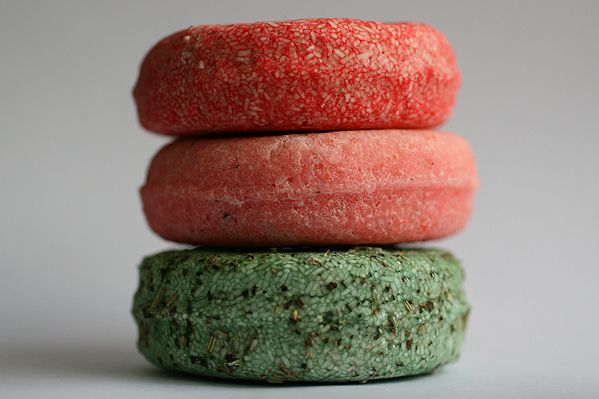 A shampoo bar was one of the first items I ever bought from Lush (Seanik I believe). At the time I wasn't really too fussed by it but I recently decided to try the bars again and now I have a little collection of three!
New - This cinnamon and clove scented bar (which is what drew me to it - it smells amazing) aims to promote healthy hair by stimulating your scalp and boosting blood flow to the hair follicle. It lathers up really nicely and my hair always feels clean after I've used it. Unfortunately though, the smell doesn't linger for very long in my hair which I wish it did.
Squeaky Green - With more of a herbal scent to it this one contains 'invigorating' cleansing herbs and essential oils to again stimulate your scalp and promote hair growth. I find the dried herbs in this one, that you can see in the picture, really snag and pull on my hair when I'm using it which is a bit annoying. I'm hoping they might soften over time/use.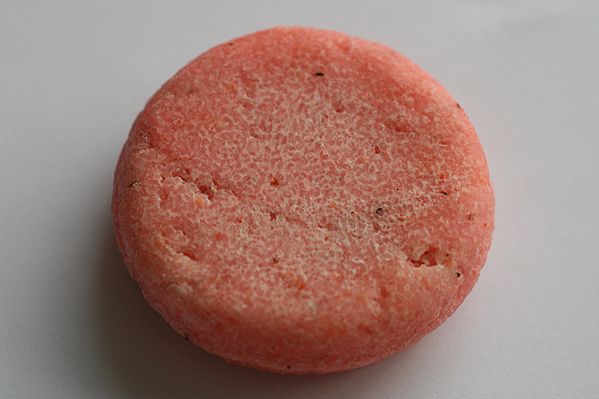 Lullaby - This one has a really strong lavender scent, which I love but it again doesn't seem to transfer onto my hair. I really wish they did because these bars all have lovely scents. Lullaby also lathers nicely and it seemed to rinse out of my hair much easier than the other two.
You can use the bars by rubbing them in your hands first or just straight onto wet hair, which is what I do. Lush claim that they should last between 60-80 washes. I have found that after quite a few uses they haven't really changed much in size but I haven't completely finished one yet so I can't really comment on that! I don't really see much difference between the three (besides smell of course) and I don't feel they give my hair the same softness that a regular shampoo does but
I do really like them.
Have you tried any of the Lush shampoo bars?

Bloglovin' | Twitter | Instagram