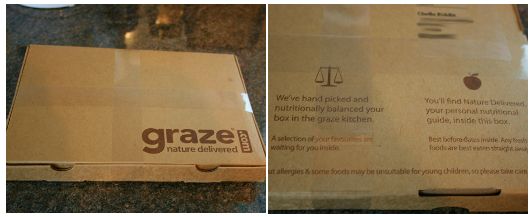 A couple of days ago, I received my first ever Graze box and liked it so much I thought I would do a whole blog post on it. Graze is a subscription service which, every month, sends you four healthy and natural snacks through the post.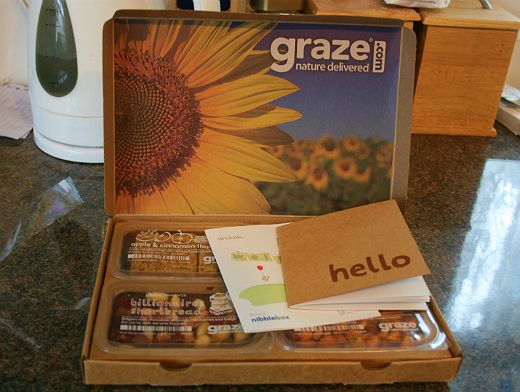 Before your box comes you can go on line and choose which foods you like and which foods you don't like - this way you can be sure not to receive anything you know you're not going to like in your box. I love the box and how the snacks come packaged, you even get a little tissue!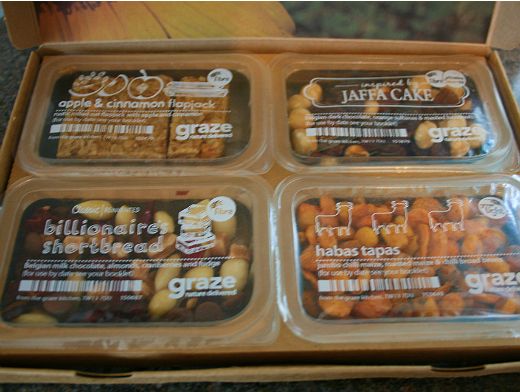 I got:
1. Apple and Cinnamon flapjack: a rustic rolled oat flapjack with apple and cinnamon
2. Inspired by Jaffa Cake: belgian dark chocolate, orange sultanas and roasted hazelnuts
3. Billionaire's shortbread: belgian milk chocolate, almonds, cranberries and fudge
4. Habas Tapas: jumbo chilli maize, roasted maize and chilli broad beans
I'm not too keen on the Habas Tapas, so I'm going to go their website and say I don't want to receive it again.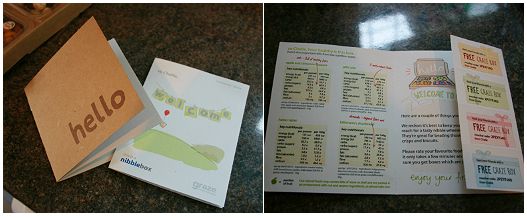 You also receive a little welcome booklet and a booklet telling you all the nutritional information of your snacks and some codes to give to your friends so they can try a Graze box for free.
I really like this idea and loved my first box. I plan to stay subscribed for a few more months to see what the next boxes are like!
If you bought this month's Glamour magazine, you may have spotted a coupon in there for a free box but if you didn't and would like to try Graze, I have the code 2PZYFJ4D, which (for a limited time only) entitles you to try your first box for free and I believe the following box is also half price!
The boxes usually cost £3.79 with free postage to the UK. If you want to read more about Graze, you can do so on their website at
Graze.com
Do you already receive Graze boxes? What is your favourite snack?
*Disclaimer: This post is not sponsored by Graze. I used the coupon inside Glamour magazine to receive this box for free. All opinions are my own.