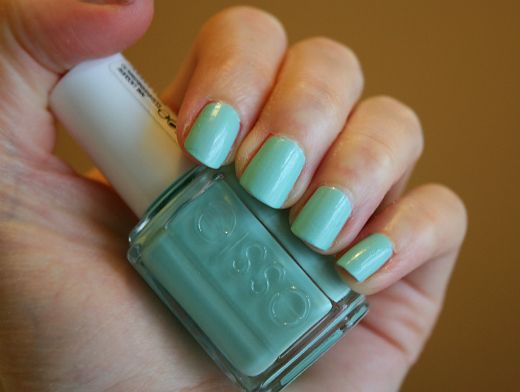 Essie's 'Mint candy apple' is a pastel green colour which is perfect for summer and would look perfect with tanned skin. This polish isn't streaky which I thought it could be since it's a pastel colour and I was impressed with the longevity of it. In the picture I'm wearing two coats with Barry M's clear polish over the top.
If you would like to buy Essie online, you can do so
here at Boots.com
.
Do you own Mint candy apple?