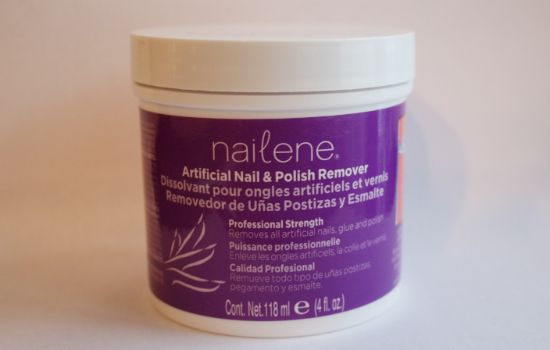 I had heard that this nailene nail polish remover was really good and so was tempted to try it myself but my experience in the past with these kind of removers, where you stick your finger into the sponge and wiggle it around, has never really been good. That on top of that fact that I feel like these are quiet pricey at around £7, I didn't end up buying it. I then received this as a gift which sparked my interest in it all over again.
I am someone who really doesn't like taking my nail polish off. I also have a weird finger nail where nail polish gets stuck under my skin around the nail and it's really hard (and hurts) to rub at it to try and get it off. So, it came the time to take off the nail polish I was wearing and I decided to use this and see how it worked.
I can't begin to tell you how impressed I am with it or how well this actually works! It took off all my nail polish (even on my stubborn finger nail) within a few seconds. It didn't even leave any tiny bits or streaks behing on my nail. The polish was completely gone.
I expected the inside to be sponge like all the other versions I have tried but instead its a hard plastic with bristles that you rub your nail against. It's quick and easy and if you hate taking your nail polish off like me, I really recommend to try this out. I love it!
This was £7 and I believe it was from Tesco
Have you tried this Nailene nail polisher remover? What did you think?