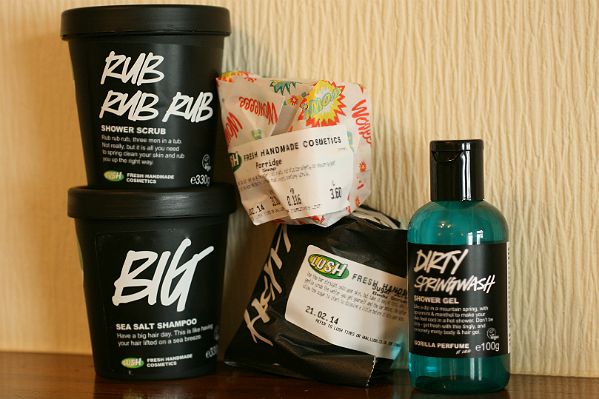 Hey guys! Okay, let me apologise first of all for the shoddy picture above. I meant to take another one after realising I wasn't pleased with it but I completely forgot and started using the wrapped products, so we're stuck with it! Awkward positioning of products in photos aside though, I recently made a trip into Lush and picked up a few goodies.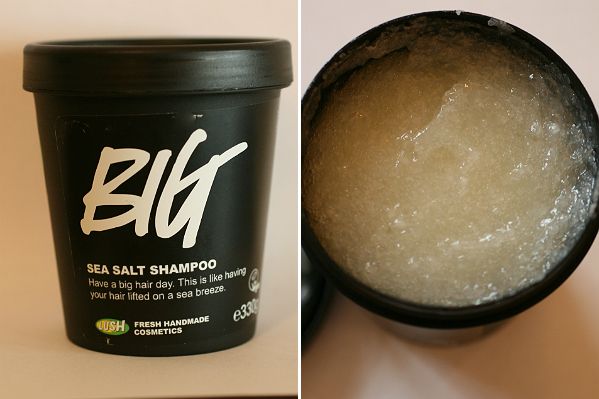 Normally, I would not spend £11.50 on a shampoo but Big was a product I went into Lush deciding I wanted to try after hearing so many good things about it. Washing my hair with it for the first time was definitely interesting with the big chunks of salt that the shampoo has in it but it lathered really nicely (more than I expected it to), smells really good and left my hair feeling clean and soft.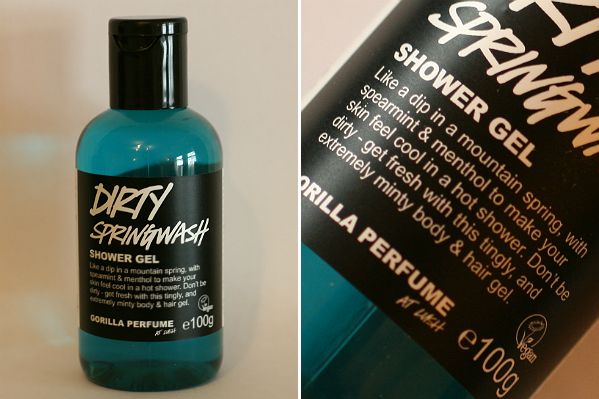 I also went in there deciding I wanted a new shower gel and so I spent the next 5 minutes sniffing them all.. Once I realised this was a peppermint scented one, my choice was made. I love peppermint scented products and this stuff smells amazing. I do think £4.50 is a lot considering its a small bottle though.
I've been really into exfoliators recently and if you like the more gentle type of exfoliation then I think you would really like porridge soap. It contains oats which gently buff your skin while the soap lathers and cleans it. It smells good but can be a bit messy. For reference, the chunk I got cost £3.60, although I'm not sure if you can tell exactly how big it is from the picture.
Since this is a salt scrub maybe it should have been obvious but please learn from my mistake and do not use this on your legs after you have shaved them because it hurts. Like hell. I think Rub Rub Rub should come with some kind of warning like I have seen on other scrubs because it felt like I was rubbing little pieces of glass into my skin. I figured I wasn't the only person who experienced this and after having a look online a lot of people mention stinging, so if you're about to use this for the first time, be weary! Anyway, this scrub smells good but it has a pretty watery consistency and at £8.95 per tub I'm not sure how long this is going to last because to get the kind of scrub that I like, I have to use huge handfuls of it. Pretty disappointing all round really.
Sugar scrub is a product that is meant to work on cellulite and buffing the skin by boosting circulation. I used this on my legs and found it be an extremely abrasive scrub which unless used with a gentle hand kind of hurts.. I looked down to find that my leg was actually bleeding! I again had a look online at what other people thought and read lots of comments about this leaving scratches on people's skin or making them bleed, so this is another product you need to be careful with. However, it smells good and when used gently also feels good and I actually really love this product. I got four uses out of it before it finally crumbled up which I don't think is bad and my skin was left feeling so soft after each use. Next time I'm in Lush I will be picking up a couple more of these, I love them!
What have you been picking up from Lush recently?

Twitter | Pinterest | Instagram