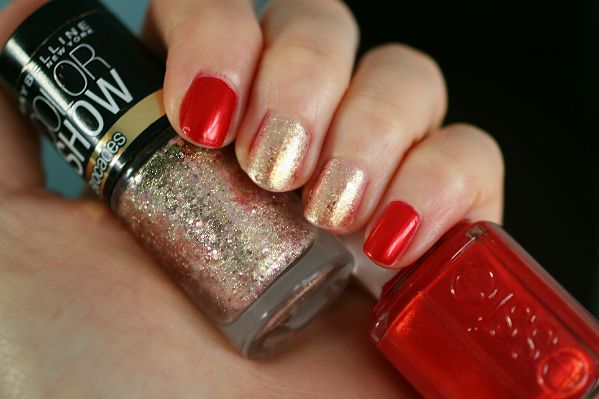 I thought, since there are now only 6 days until Christmas, that it was time to do something a little more festive. I've been really enjoying scrolling through Instagram looking at all the amazing Christmas nail art but unfortunately I don't have the patience or skill to create anything like that so I just went with the more simple option.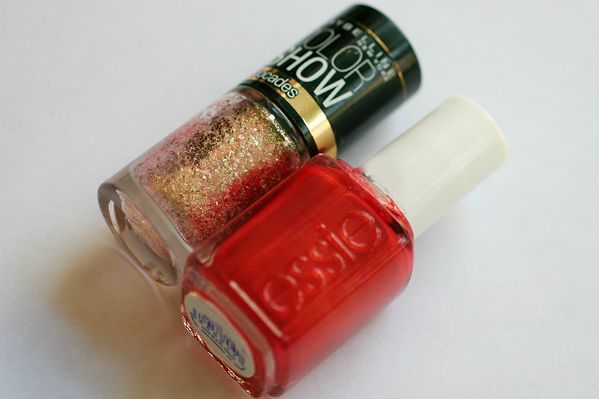 To me Essie's Jag-U-Are screams Christmas with its red shimmer and I decided to add some sparkle with Maybelline's Kntted Gold which is a chunky glitter. Essie polishes are always great but I do find that reds always seem to chip quicker than other colours and this is no exception. As for Knitted Gold, it took me three coats to get it as opaque as I wanted it but it's pretty vibrant gold which catches the light beautifully.
How are you showing your festive side on your nails?

Bloglovin' | Twitter | Instagram