Did you do any Boxing Day sale shopping? I don't usually venture out into that madness but I was really hoping to pick up a few things from the Lush 50% off sale and after the website meltdown that happened my sister, mum and I decided to take a little trip into Wimbledon so that we could go into the store instead and have a look around a few shops while we were there. I was a little disappointed that a lot of what was on sale on the Lush website wasn't also on sale in the store but I managed to pick up a few things still.
Starting with Lush, who had a 50% off sale on their Christmas stuff (and more on the website) I picked up a few bath bombs (Northern Lights, So white, Luxury Pud & Shoot for the Stars) but now thinking on it, I wish I had picked up more! I also picked up the smaller bottle of Happy Happy Joy Joy conditioner. I wanted a few Sugar Scrubs and the Squeaky Clean shampoo bar but those weren't on sale in store.. I will grab them another time.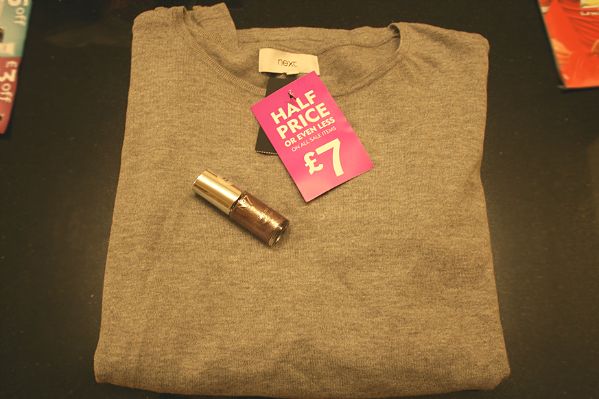 We popped into Next and I found this simple grey jumper for only £7 down from £18 and then in Boots I picked up a No7 polish in 'Moon Shimmer' which wasn't on sale but I had a £3 off voucher so only paid £4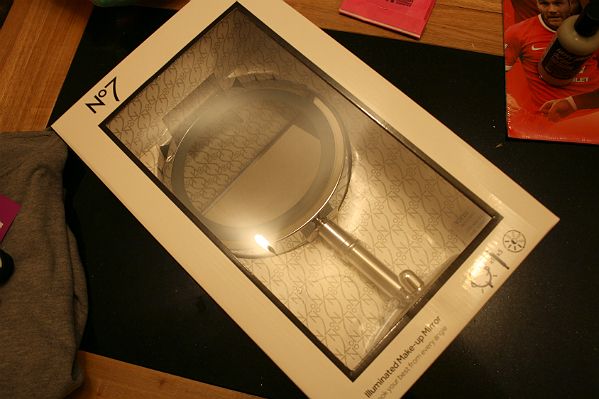 Finally I grabbed one of the No7 Illuminated Make-up Mirrors which I have been wanting for a while now but never actually got. It was £19.99 down from £49.99 but are they ever actually sold for £49.99?!
So, as you can see I didn't get too much but I was really pleased with what I did get and was glad I managed to make it to the Lush sale since the site was down until early in the evening.
I'd love to hear what you picked up if you've been to the sales!
You can
click here
if you'd like to see what I got for Christmas!

Bloglovin' | Twitter | Instagram