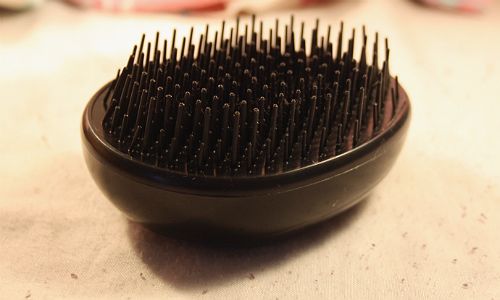 I am someone who has very thick, naturally curly hair which is prone to tangles, so when I first heard about the Tangle Teezer I was very tempted to try it but with a £10-£12 price tag I didn't actually ever pick one up. Then I heard that Primark were doing their own version of the egg shaped brush for a steal at £1.50, so I was delighted when I spotted them whilst out shopping and grabbed one for myself to try.
I wasn't really expecting much from it because like I said, my hair can be very knotty (especially after it's been washed) and I didn't expect this to be any different from other brushes I've tried in the past. I first used it when my hair was wet and was really surprised at how smoothly it brushed through my hair and tackled all the tangles and knots and was even more surprised that it didn't hurt - at all!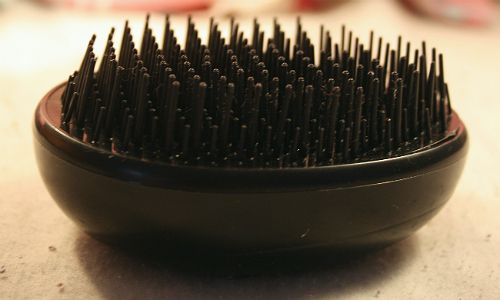 I then tried it again when my hair was dry and this was where it didn't work so well for me. It was still getting rid of the tangles but I felt like because the bristles are so short it was only brushing through the top layer of my hair and not reaching through to the bottom parts. If I separate my hair into smaller sections it works well but not if I literally just brush it through my hair like I had done while it my hair wet.
I'm pleased I got this to try out and I'm
very
pleased with the way it brushes through my hair when it's wet but I think that will probably be the only time I really use it. At £1.50 though, I'm really not complaining. If you have thin or short hair, I think this would work a lot better for you.
If you would like to read more about the real Tangle Teezers you can look at the range Boots.com offer by
clicking here
.
Have you tried a Tangle Teezer or will you be getting this Primark dupe?