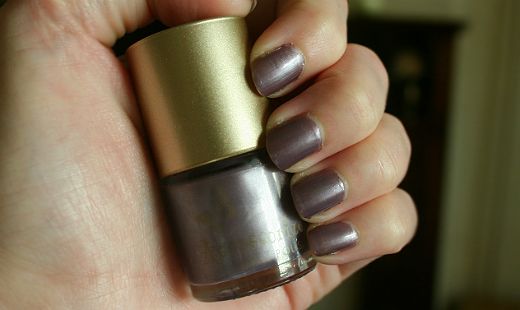 Now that Autumn is officially here, I have started to pull out my darker nail polish shades, which has been something I've been looking forward to doing for a few weeks now! Today's nail polish is 'Steel' by Accessorize, which is a purple toned grey colour and which has a metallic finish to it. If I'm honest, I don't think I really like this colour on my nails and that may be due to the metallic look it has - I'm not the biggest fan of metallic polishes.
It took three coats and a white toned base coat to get the opacity shown in the picture and after two days of wear (without a top coat) you can see it is just starting to chip at the ends.
Do you have any polishes from Accessorize?
They have a huge range of colours but I find them to be very hit and miss.