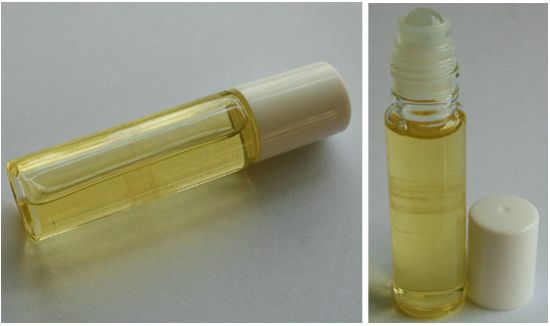 I have always had
very
dry, dull hair and lately I have been experimenting with hair oils to see if it can sort my hair out and make it softer/shinier. So when I was contacted by the people at Mevrea to test out their pure argan oil, I was excited to try it!
When the sample arrived I was a bit confused because it came in roller ball form and I wanted to use it on my hair. I knew that because it's pure argan oil that I could also use it on my skin, so I started to roller ball it onto my elbows and knees to see if it made my skin soft but after reading through the leaflet that came with the sample, I saw it could be used as a pre-shampoo treatment and decided to start using it in that way instead.
I started to apply this onto my hair around an hour before washing it to give it a chance to soak in. I then washed, dried and styled my hair as I normally would. My hair felt softer but I didn't see a massive difference. I would be more interested to see how this works on my hair with continuous use to see if I noticed any bigger changes to my hair and how it feels.
I also tried applying this to dry hair; either through the ends hoping to add shine or running a teeny amount over my hair to try and tackle my crazy fly aways. I noticed you need to use a very light hand when applying it to dry hair and need to use the tiniest amount otherwise you're left with incredibly greasy looking hair (although this is a problem with almost all hair oils).
Have you tried pure argan oil?
If you would like to check out Mevrea's website and read more about the benefits of using a pure argan oil, you can do so by
clicking here.
Their oil starts at £19.95 for 100ml
*