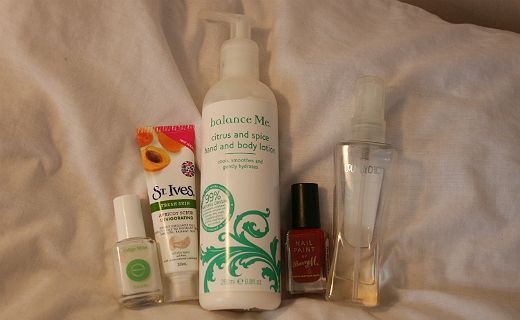 I'm sorry about the light/quality of this picture!
I didn't really have many favourites during the month of September but the few things that did stand out to me I really enjoyed (and still am!)
Essie's Ride Filler base / St Ives apricot facial scrub / Balance Me's citrus and spice hand and body lotion / Barry M's raspberry nail paint / Bath and Body Works' body spray in country chic
I will be doing more in depth reviews of some of these products soon!
What were your favourite things during September?