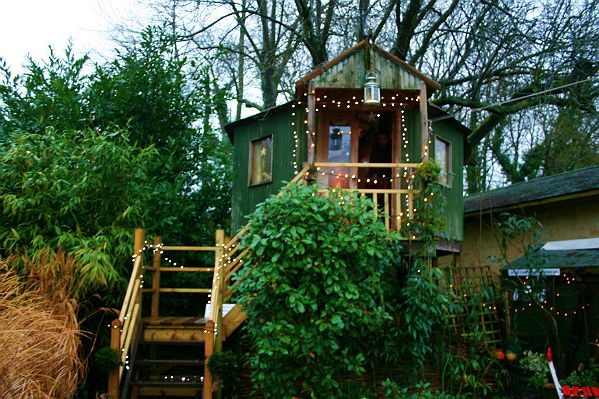 I had heard about the 'treehouse' at Fanny's Farm Shop (where you can enjoy cream teas) quite some time ago and we tried to make a booking last year for my birthday but it's a popular place and only takes 4 bookings per day, so needless to say it was fully booked. Towards the end of last year we decided to try again and managed to get a booking for two weeks later (3rd of Jan). Before visiting I had read on
Trip Advisor
about how rude both Fanny and her daughter are to customers, so to be honest I was a little apprehensive but was looking forward to cream teas in the treehouse.
My mum thought from the outside that the treehouse was a little dated (something a lot of people seem to think in their reviews too) but I thought it was cute and couldn't wait to get inside!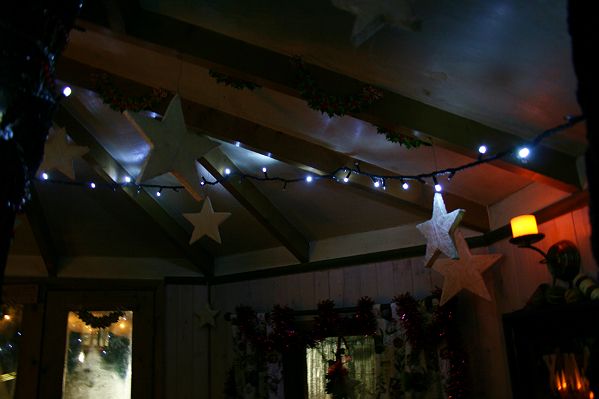 By the time we got seated inside it was now dark out and the treehouse was lit with just candles and fairy lights which gave it a cosy & warm glow and it heated with a heater at the back. I'm not sure if this is how they always light the treehouse or if it was just decorated this way for Christmas and in the summer time I'm sure they don't use any lighting at all but this really added to the atmosphere of the place.
It was a rainy day and all over the table were little pots catching the raindrops which were coming in through the roof and many areas of the floor were very wet. At first I thought it might get annoying, to be dripped on or have drips on your food but it again just seemed to add to the experience and the drips weren't really bothersome.
I absolutely loved that they had left so many of the tree stumps jutting through the room and even through the table. Fanny's website suggest the treehouse can hold up to 10 people but given the size and the tree stumps, we don't really see how this would work (unless you can find a way to talk through the stumps). We were a party of 5 and felt you could really only fit 2 more people.
We ordered a couple of cream teas - 2 scones, jam, cream and a selection of fruit. Cheese scones - 2 cheese scones, cucumber, carrots, cream cheese and some kind of garlic butter & one mixed option which consisted of 1 scone and 1 piece of cake, of your choice, from the selection they had in the shop. All were served with a hot drink with the coffee option getting a free refill.
The scones and extras were all absolutely delicious and there were plenty to go around between the 5 of us. The only bad thing I can say about the food/drink was that our teas and coffee weren't hot enough.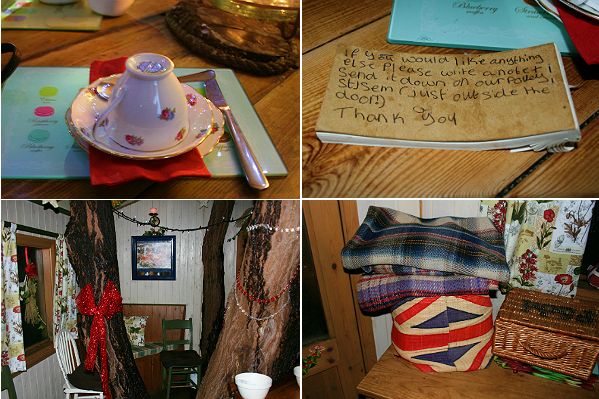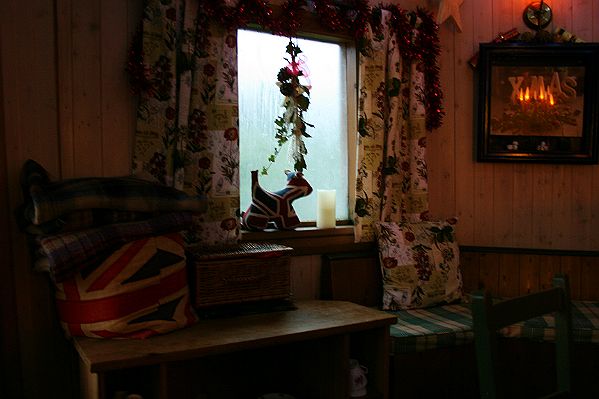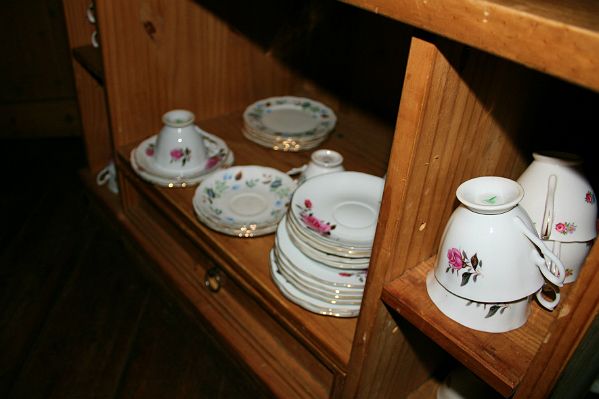 There were extra candles, torches, cups and blankets set out ready for you to use if you needed them or were feeling a bit chilly and a note explaining to let a member of staff know if you needed anything extra via the pulley system just outside the door!
As for the shop, I wasn't that impressed but then it wasn't really anything I was interested in. If you have a taste for jams, chutneys or pickles though then it's worth a visit for that alone; they had every kind you could ever think of!
Overall, the whole experience was very unique and different to anything I have ever done before. The food was delicious and we didn't want to leave. We plan on going back in the summer to try it again during the day time and just for another a little treat!
A couple of other things to mention
- The treehouse is located within Fanny's Farm Shop in Merstham, Surrey
- Booking is required
- Adult to child ratio in the treehouse is 1:1, something they are pretty strict on for insurance purposes so keep that in mine if you're taking children
- You have to order which option you want before hand and prices range from £8-£16 (ours were £12 each)
- They offer a breakfast option with croissants during the morning booking slot and a ploughmans at lunch time
- No more than 10 people and everyone visiting must order from the menu
- They also have a 'Pudding Room' which is open for hire or you can have cream teas just in the little cafe area they have set up within the shop if you don't want to book the treehouse

Bloglovin' | Twitter | Instagram