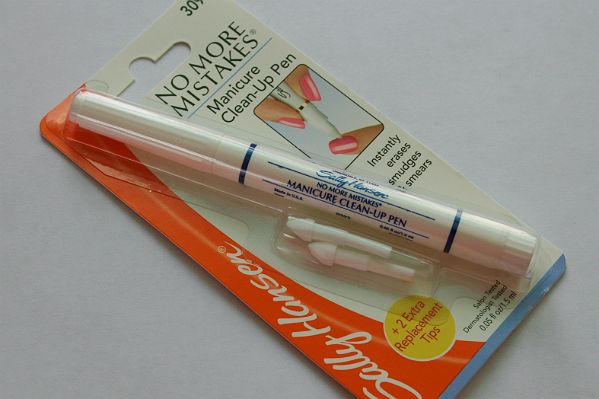 Even after years of practice I can still be pretty useless at painting my nails neatly so when I saw this Sally Hansen Manicure Clean Up Pen I thought it would be perfect for me. It works by just erasing the polish where ever you rub it and comes with two extra tips. So, after I have painted my nails I grabbed it to clean them up and.. Nothing. Id did absolutely nothing because it was completely dried out. The package was sealed and the pen was shut so I have no idea what happened. I even tried dipping the tips into nail polish remover but it didn't work.
I thought I would make this post so that if you were thinking of buying this, to tell you to be aware that it might be dried out like mine was. It's a huge shame because I feel like if this worked, it could have been a very useful tool to have to help painting my nails easier.
What do you use to clean up yours nails? If you use a brush I would love to know which one you use because I can't seem to find one that I like to use for this purpose!

Bloglovin' | Twitter | Instagram