I couldn't resist but pop into Lush and pick up a few of the products from their Valentine's Day collection that was released last week.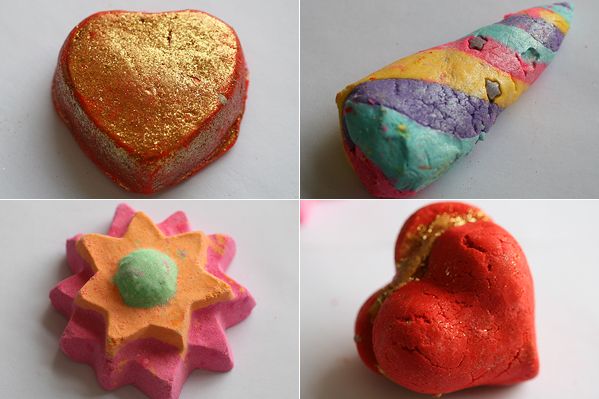 Lonely Heart Bubblebar / Unicorn Horn Bubblebar /
Floating Flower Bathbomb / Heart Throb Bubblebar
To be honest bubblebars aren't my favourite thing that Lush sell, so I was a bit disappointed that it seemed like this release had more bubblebars than anything else but as you can see, that didn't stop me from getting a few of them to try.
The only thing that I have used so far is the Prince Charming shower gel. To me it smells like Turkish Delight (the sweet, not the Lush body lotion), so I expected to see rose in the scent description but it isn't. The scent is described as grapefruit, sandalwood and geranium oils. Hmm. The shower gel itself is a lovely thick consistency that lathers up really nicely and you only need a tiny amount. I'm just not sure how much I like the smell..
Have you bought anything from the Valentine's Day collection?

Bloglovin' | Twitter | Instagram