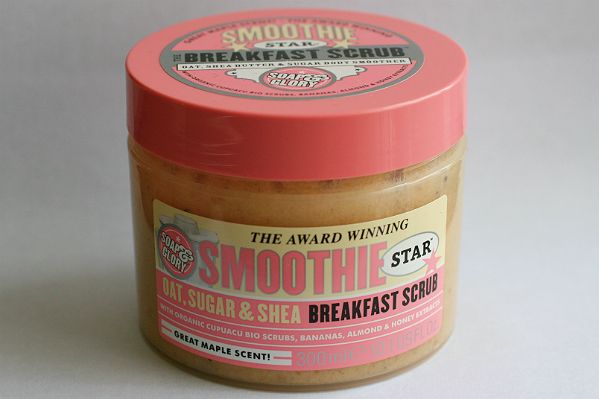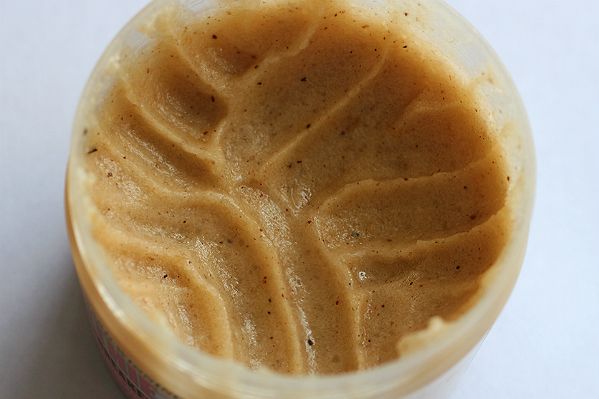 Hey you lovely lot! Today's Scrub is yet another Soap and Glory one (I just love them) in the form of Breakfast Scrub. If you've used this before or even if you've just taken a sniff of it in store then you know it's maple scent smells amazing. Really amazing. Like you want to eat it amazing.
It's a nice gritty scrub that doesn't dissolve and disappear in the water quickly because it's so super thick. It leaves your skin nicely buffed and feeling smooth. I know it's way too think to come in a tube but I still wish it did - I'm just not a fan of scrubs that come in a tub like this.
At £8 it's at the same price point as most of Soap and Glory's Scrubs which to me always feels like a bit of a splurge but for the most part, they are nearly always worth it (this one included) and I will repurchase them over and over again!
Have you used Breakfast Scrub? Did you like it as much as I do?
Some previous scrubs:
Boots Mango Sugar Scrub
Soap and Glory Pulp Friction

Bloglovin' | Twitter | Instagram